Vintage Handbags, Retro Purses, wallets and compacts, scarves for every occasion!
"I don't see vintage as a trend; it's style with no end!"
Vintage scarves are shaping up to be one of spring's hottest trends. Why not take things a step farther other than wearing a scarf in the traditional fashion as a head or neck scarf, tie one around the handle of your bag a la a '50s socialite along with a vintage scarf clip. Be the first!

Vintage handbags represent variety, personality and individuality. Add your own distinctive flare to your unique style.
Carrying a vintage handbag is synonymous with asserting a forceful personality! It shows unconventional, individual style that is unique. The important thing, no matter what you wear, is to feel confident. Give free rein to your own personal style and imagination!
Strictly speaking, vintage fashion is clothing and accessories that are at least 20 years old.
Status symbol handbags vs. individuality!
9 Bag Trends You Should Have On Your Radar For Fall & Winter 2018
BOX PURSES ARE HOT THIS SEASON!
Follow this link to see whats hot!
Exotic Skin Bags, box shaped handbags are hot this season, and on this site there are unique exotic shin bags and box purses that will turn heads!
You can see so many of these costly handbags are vintage inspired!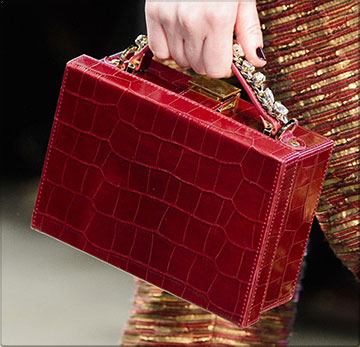 One Bag Is NEVER Enough
Search for your favorite designer, color, or fabric:
"Looking for a special unique purse,handbag? Tired of keeping up with the girl next door, only to to find that that Lois Vuitton, Gucci, Dooney and Bourke, Coach and Fendi ,etc. are everywhere you go. If so this is the site for unique vintage purses that will turn heads where ever you go.
"Recently, handbags have become more than just an item to carry your personal belongings. In past decades your handbag defined your style and your personality. Celebrities today have started a new trend in defining style with unique, individual handbags! Start your own trend and define your own style TODAY!I offer a large collection of classic handbags. Elegant evening purses and clutches including such as Patricia Smith Moon Bags, DeLill. Others like Rosenfeld, Lennox and Rodo, Walborg, Roberta DiCamerino. Vintage Bridal Purses, Go-Anywhere purses designed by Margaret Smith, Bobbie Jerome, Enid Collins, Lewis, Tano, Jolles, Koret, Soure, Bonnie Cashin, Mark Cross, Ingber, Morris Moskowitz, tapestry, alligator bags, lizard handbags, Vintage Bridal Purses. Totes made of unique textures and exciting patterns! Pearls, tapestry, alligator purses, lizard hpurses, fine leather and suede are available in vintage styles, and are ALWAYS IN STYLE! These delightful handbags, totes and clutches are not copies. My products are ORIGINAL VINTAGE DESIGNER PURSES. The items offered have been hand selected for their outstanding quality and condition. Because these are vintage items, they may show mild wear from gentle use! Remember these handbags have made the journey through time between 30 and 70 years.
•••••••••••••••••••••••••••••••••••••••
**A note to my to new customers!** Hundreds of my repeat customers know this as fact. All my handbags have been cleaned and reconditioned. Leather has been treated; fabric, vinyl and interiors have been cleaned. An expert in the field handles any repairs if needed. This is not an auction site that sells vintage handbags that have not been lovingly handled to insure the handbag is in quality condition when sold! The handbags are sent in pure white tissue and boxed in the proper fashion to insure there is no damage in shipment!
Terminology regarding the condition of the Vintage Handbags
Please remember when buying vintage purses there are normally minor imperfections , unless these are very noticable or detract from the style or attractiveness of the item they are not normally mentioned.
LOOKING FOR PERFECTION, THEN VINTAGE IS NOT FOR YOU!
(Mint Condition) MINT - As close to "new" as possible for its age. No problems.
(Excellent Condition) Normal wear expected for age. Any problems are not easily visible.
(Gently Used) Normal wear expected for age. Shows very minimal wear
(Used) A purse that was used everyday. Not abused.... but used, shows more noticeable wear. (Rest assured I do not sell handbags that are not attractive or fit to carry.)
Important information please read:
Payment Policy:

NO REFUNDS ~EXCHANGES or STORE CREDIT ONLY. Please be sure of your purchase, email me with any questions. I do my best to give accurate descriptions of the items and any possible flaws. Again, when ordering these vintage handbags keep in mind that they are VINTAGE and will not look like a brand new item even if they are listed as mint. The handbags are mint for VINTAGE. Let me know if you have specific questions. If you are not completely satisfied with your product, you may exchange or receive a store credit by simply returning your purchase within 2 days after receipt. The item must be in the original condition as it was when shipped. All returned items must shipped with insurance covering the full value of the item. THANK YOU!
Active visitors all over the world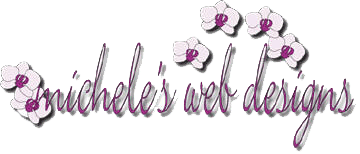 ©2002 No portion of this site may be reproduced without prior written permission for both text and graphics