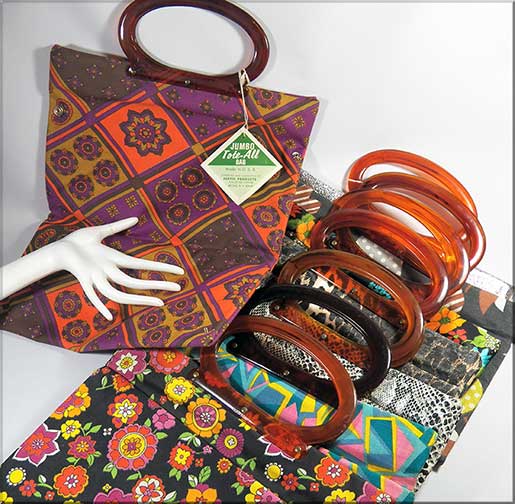 Terminology regarding the condition of the Vintage Handbags:
(Mint Condition) MINT - As close to "new" as possible for its age. No problems.
(Excellent Condition) Normal wear expected for age. Any problems are not easily visible.
(Gently Used) Normal wear expected for age. Shows very minimal wear
(Used) A purse that was used everyday. Not abused.... but used, shows more noticeable wear. (Rest assured I do not sell handbags that are not attractive or fit to carry.)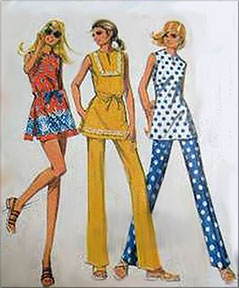 Colorful Mod Fashions of the 70's
Please click on images for larger view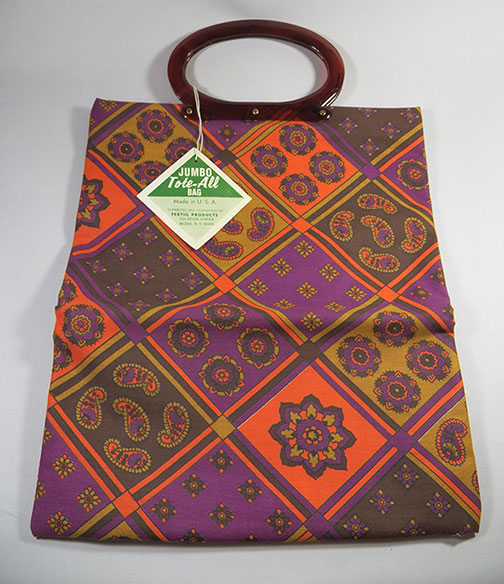 These 1970's "Jumbo Tote All Bags" have been tucked away and never used for several decades. All have faux tortoise shell handles colorful fabric, silver metallic or exotic prints. The totes can be carried at a smaller tote or unsnap the two silver metal snaps and low and behold you have a dream shopper that is 15" long. A perfect tote for travel, takes little room in a suitcase and a wondrous UNIQUE tote for vacation shopping. Fertig Products, Bronx, New York, made these totes. All the totes listed are the same size with a black spill proof lining.
Measures snapped 13" W x 9" H unsnapped 13" W x 15" H
Item# TOTE-SS-1
$35.00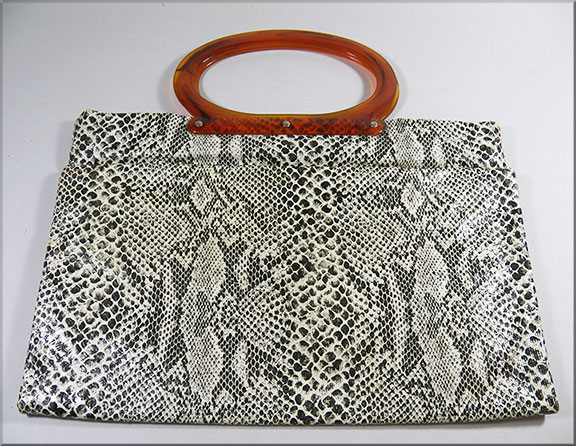 Item# TOTE-SS-3
SOLD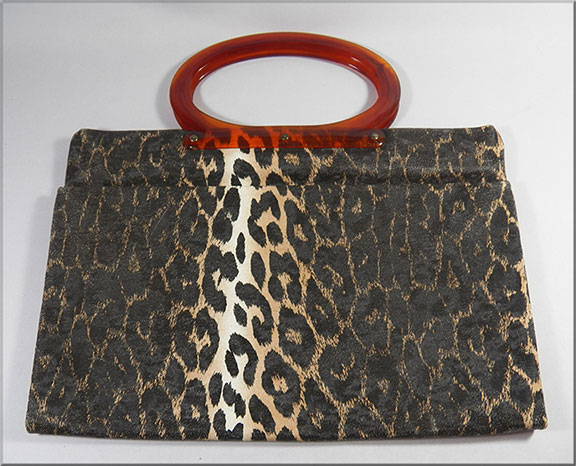 Item# TOTE-SS-8
SOLD